Kassis Homes launch latest apartment development Grand Reve in Sydney's Castle Hill
Published on urban.com.au
▲ 14 April 2021
The 196 apartment project by Kassis Homes has been in the pipeline for about seven years
Sales have launched at Grand Reve, the anticipated project in Sydney's Castle Hill. The 196 apartment project by Kassis Homes has been in the pipeline for about seven years. Around 200 people attended the ribbon cutting at the weekend, with the Hills Shire Council Mayor Dr Michelle Byre holding the scissors. John McGrath, who founded McGrath back in the late 1980s, was in attendance at the event which was picked up by Channel Seven News.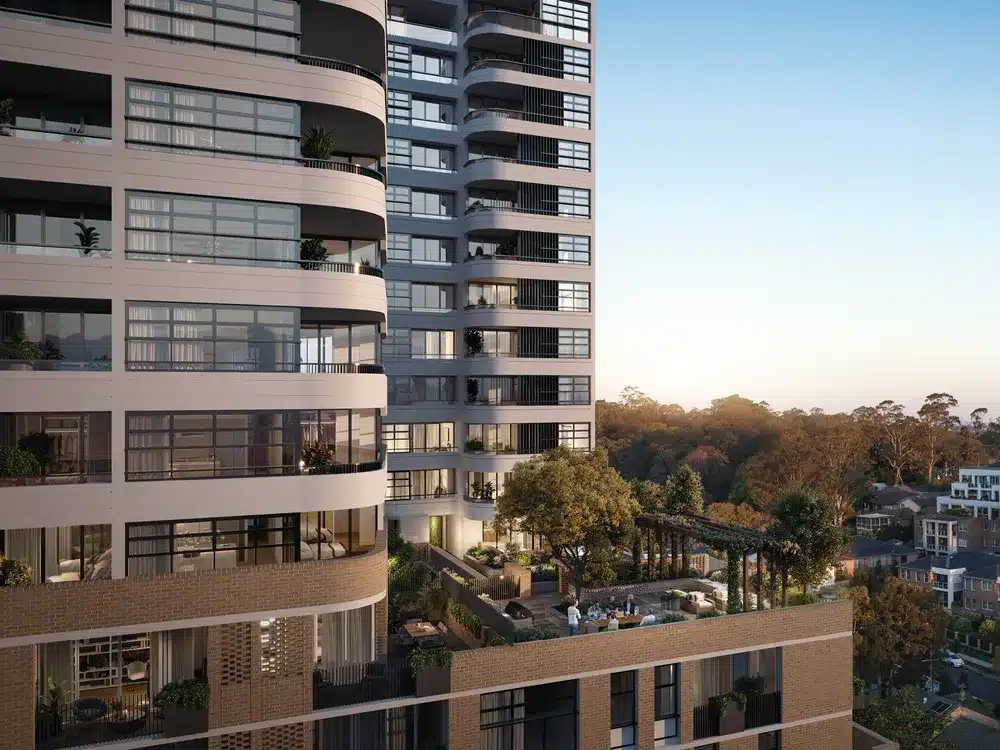 Within seven or eight minutes of the news airing, McGrath's associate director Adam Sparkes said the new website registrations were in the double digits.
Sparkes says there's been significant interest from local downsizers from the neighbouring suburbs of Cherrybrook and West Pennant Hills, who are looking at selling their own home within the next 12 to 18 months in time for Grand Reve's completion.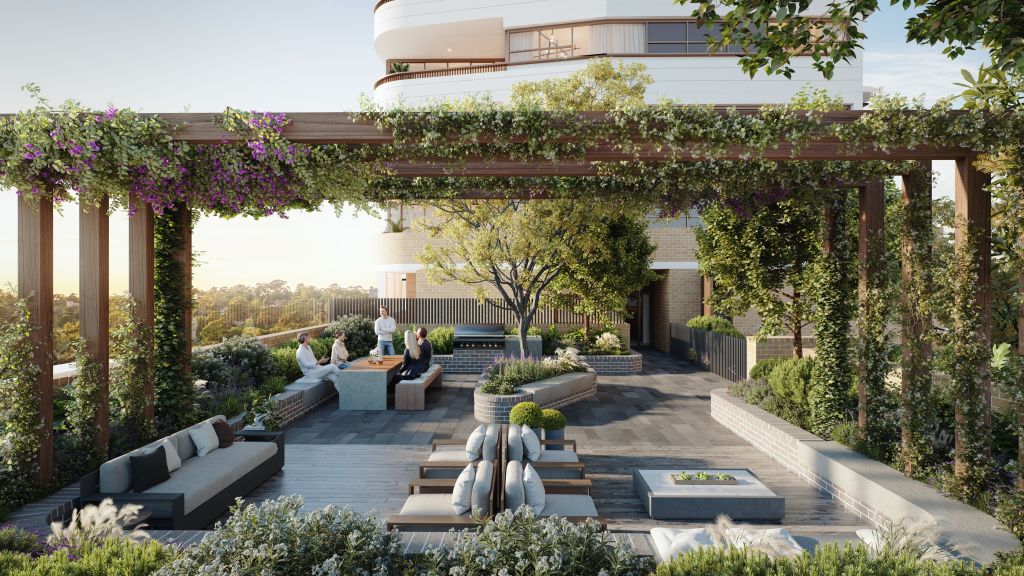 There's also been upgrading young professionals, investors, and first home buyers who have already secured an apartment. One investor bought one of the three bedroom apartments as an investment, having had his own home built over a decade ago by Kassis Homes.
Sparkes sees investors taking a renewed interest in recent months, with the benefits of cash in bricks and mortar far outweighing cash in the bank given the expectancy interest rates will stay low for quite some time.
Entry level at Grand Reve starts at $560,000 for the three studios, each offering 40 sqm of internal space which is doubled by the walk-up garden and courtyard externally. There are around 30 different floor plates in total. The one bedrooms range from 50 sqm to 64 sqm internally and start from $655,000.
The standard two bedroom apartments range between $835,000 to $975,000, with the larger two bedders which include a study across its 110 sqm of internal space, are priced from $1,145,000 to $1,295,000. 
▲ Kassis Homes launch latest apartment development Grand Reve in Sydney's Castle Hill
One of the bigger three bedroom apartments has already been snapped up for $1,695,000 by a downsizing couple who have lived in the area for decades. The three bedroom apartment features 136 sqm of internal space and 90 sqm of terraces.
McGrath founder John McGrath says Grand Reve is one of the most special projects McGrath ever had the pleasure and honour of being involved in. "I think firstly when you think of the location, I think Castle Hill is the address to be living in on east coast Australia right now", McGrath added. Turner Studio designed Grand Reve in collaboration with Arcadia Landscape Designs.
"We're really urbanising the concept of the backyard and integrating that in to an urban housing scheme that sits in a suburban context and therefore i think we're going to end up with a unique project and a unique product," Turner designed director Nick Turner says.
▲ This article was originally published by Joel Robinson on urban.com.au on 14 April 2021. Click here to view the original article.
Visit our
display suite
open daily
10am - 4pm
or book a private appointment