History Of
Garthhowen
House
"Garthowen", derives from the heritage-listed weatherboard Victorian mansion located directly opposite the site of Grand Reve residential apartments. Steeped in history, the building, having operated as many different businesses throughout the years, is currently occupied by a childcare centre, and remains a well-known and loved landmark in the Hills District.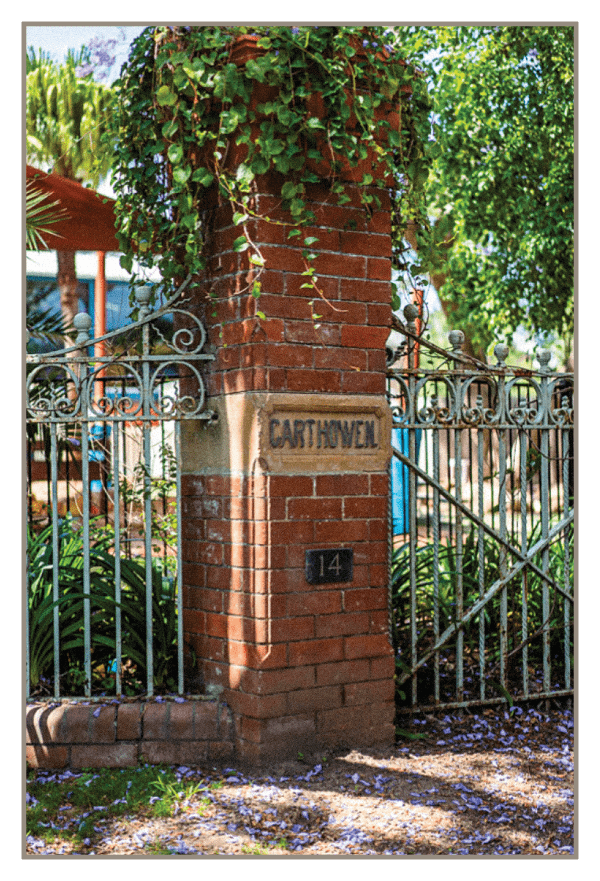 GRAND REVE
INSPIRED BY
THE HERITAGE
OF THE
GARTHOWEN
HOUSE FACADE
With some disconnect of Garthowen to its original curtilage, created by extensive past subdivisions, the development of Grand Reve enables a more accessible visual curtilage in terms of views both to and from Garthowen House with the communal open space echoing the well-established landscape of Garthowen House.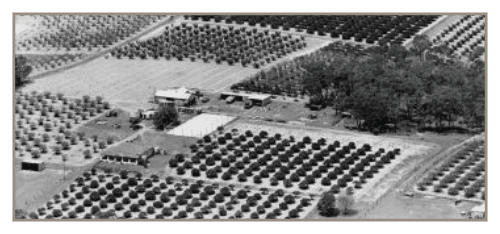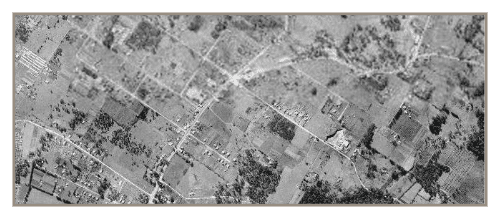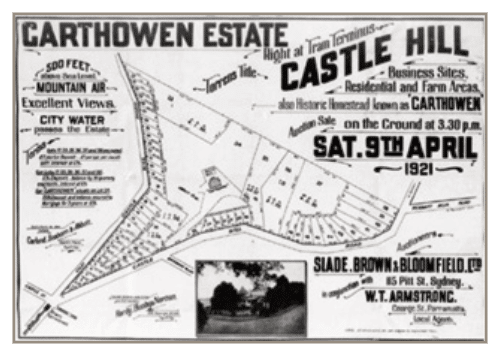 The land that is now called Castle Hill was originally home to the Bidjigal people, who are believed to be a clan of the Darug people, who occupied all the land to the immediate west of Sydney.
The Bidjigal people are today commemorated by Bidjigal Reserve which celebrates a section of Darling Mills Creek; a tributary to the Paramatta River which was an important source of water and food. Rock shelters and Caves also lie within the reserve which feature aboriginal rock engravings and a midden that dates back to the earliest human habitation in Sydney.
The first European visitors to the area were led by Governor Phillip in April 1791. They travelled from Parramatta following Aboriginal trails which today are reflected by the main tributaries or Windsor Road and Old Northern Road. Settlement in the area seen general farming practices applied in order to provide stock and food for the colony of workers and growing population. Bushland was cleared for the farming of cattle and sheep and the first orchards were planted over the district to provide a more worthwhile crop. From the 1860s large areas of land from Parramatta to Dural
grew predominatly citrus fruit and farmed sheep for wool, being
considered one of the main incomes for familes.
Visit our
display suite
open by
appointment